We have great experience in the assessment to determine the corporate structure which is more appropriate to the project intended, including aspects related with the incorporation, association agreements, by-laws elaboration. Our services cover mergers, demergers, transformations, dissolutions and liquidations of all kind of mercantile and civil entities. We render services regarding joint ventures and the establishment of representation offices.

We also have ample experience in the execution of due diligence of enterprises to the purpose of acquisitions or other ends, institutionalization processes for enterprises through schemes of corporate government and "business family" by means of developing succession schemes and family regulations (the firm has links with the Family Firm Institute, Inc. –FFI, Inc.- based in Boston).
Banking and Finance Law
We furnish legal services to many commercial and investment banking institutions, among which, are the main banks in Mexico. The former practice of the partners involved them in the assessment of the main banks in the US and Europe, regarding the planning and structure of credits, including the elaboration of the necessary documentation.

We provide counseling on corporate finance, financial restructuring, debt conversions and transactions with leasing, warehousing, bonding, insurance, factoring and similar institutions. We also prepare financing, trust, guaranty and other agreements involved in financing operations.

Corporate Finances and Exchange Services
Our firm has experience in the emission and placing of capital and debt instruments, both public and privately, rendering assessment to national and international enterprises, including legal representation before Finance Authorities.
International Trade
We have ample experience in the application of the NAFTA, Pitex Programs, Maquilas and Draw-Backs, Dumping, Imports, Exports, Non Customs Restrictions. Foreign Investment
We have specialized in advising Mexican enterprises with foreign participants, as well as foreign investors themselves, concerning compliance with applicable legal provisions and in representing them before the corresponding governmental agencies, including the National Commission and General Bureau of Foreign Investments as well as the National Foreign Investments Registry.
The former practice of the partners includes the assessment of brokerage firms and banks, regarding their organization, operations with securities, their placement and new issuances. We assessed the County of Aguascalientes in their last emission of certificates in the Mexican Stock Exchange (2nd semester, 2005).

We keep close monitoring of the regulation criteria by the Mexican Federal Banking and Securities Comission and the Secretariat of Finance and Public Credit.
Our firm represents our clients, regarding their condition as foreigners, executing all the necessary procedures for obtaining the diverse migratory qualities, as well as permits for foreign functionaries and technicians regarding their internment into the country, as well as for the admission into the country of their kin.
We represent the interests of our clients with creative strategies focused on obtaining results before civil and commercial courts (both local and federal) in the City of Aguascalientes and neighboring States. We also supervise the handling of litigation by local attorneys in other parts of Mexico.

In commercial matters we conduct litigation related to the enforcement of all types of mercantile agreements, including corporate suits involving conflicts among shareholders and the enforcement of liabilities of directors and officers.

In civil litigation we undertake a variety of cases, including those related to the ownership and leasing of real state, Bankruptcy, contractual and non-contractual liabilities, and the enforcement and rescission of civil agreements.
We advise on all legal aspects of the organization and financing of commercial, industrial and residential projects. We also help our foreign clients in operations purchasing real estates both in-land or in restricted areas (beaches and borders) through trusts, and in operations by means of which such clients grant (or receive) a security interest upon such real estates.
Another specialized area of the Firm is intellectual property rights and copyrights, that is, all legal aspects of patents, trademarks and copyrigths, including their registration, maintenance and protection before the administrative authorities and courts. An important part of our practice in this field is the drafting and negotiation of license agreements.
We also develop schemes in order to protect industrial secrets, classifying confidential information, storage system, and developing industrial secret agreements, in order to protect the know how that positions your enterprise ahead in the market.
We represent our clients´ interests regarding trademark protection, as well as preparation, process and presentation of complaints regarding infractions and nullity actions against trademark registrations.
We have participated in the development of several successful franchises, providing them with legal and technical assistance, including contract drafting, annexes and the Franchise Disclosure Document (FDD).
We offer assistance in copyrights, through:
- Software registrations.
- Literary and pictorial artwork registrations.
-Textile design registrations.
Some of our clients in the Copyright area are: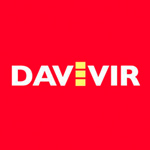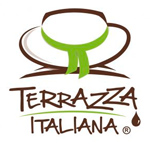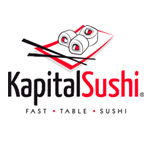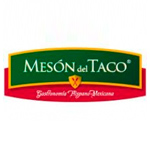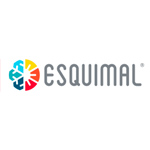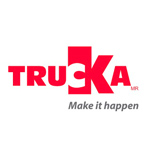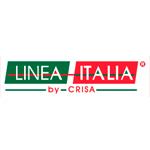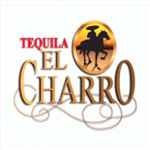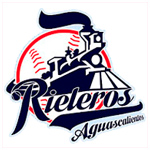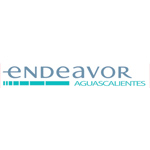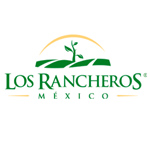 Our firm acts as consultant for companies dedicated to the drilling of oil wells, which render services to PEMEX and companies involved in gas activities in Mexico.
Whether representing the prospective buyer, a merging company, or the target company in an acquisition, our firm´s lawyers will protect the client's interest during any asset or stock sale transfer, public offer, or hostile takeover.

Our M & A lawyers provide each client with an overall analysis, suggest structures and strategies and carry out due diligence examinations of the target company. Our services are tailored to the type of transaction and the applicable industry, assessing associated risks and contingency factors. In doing so, we coordinate internally among specialists within the firm —including the antitrust, tax, and intellectual property practice areas—and our litigation teams (as well as with specialized firms in labor law), so that we may handle any issues that arise during the course of negotiations or the implementation of the transaction.
For each client that comes to us for tax advice, our tax experts analyze the client's situation, counsel the client on complying with state and federal tax regulation, and represent the client before tax authorities. Where appropriate, we will issue an opinion stating our interpretation of a particular provision or, else, we help our client with tax planning by analyzing, designing and implementing the options available for a particular transaction, with the goal of achieving the minimum in tax liability while complying with applicable law.

We represent the client before government tax authorities in filing any authorization request, registration, notice, consultation, or claim (including with regards to social security, customs, or international commerce matters) in connection with the client's compliance with tax regulations or with tax refunds.